COVID Update
Due to the recent updates from the Government of Alberta on April 29, 2021, which saw golf being grouped in with all other indoor/outdoor recreation/sports categories – we are obligated to postpone the start of all league play until further notice.
We still encourage our members and guests to join us for a round in what would normally be "league" times by either booking online, or by calling the Pro-Shop.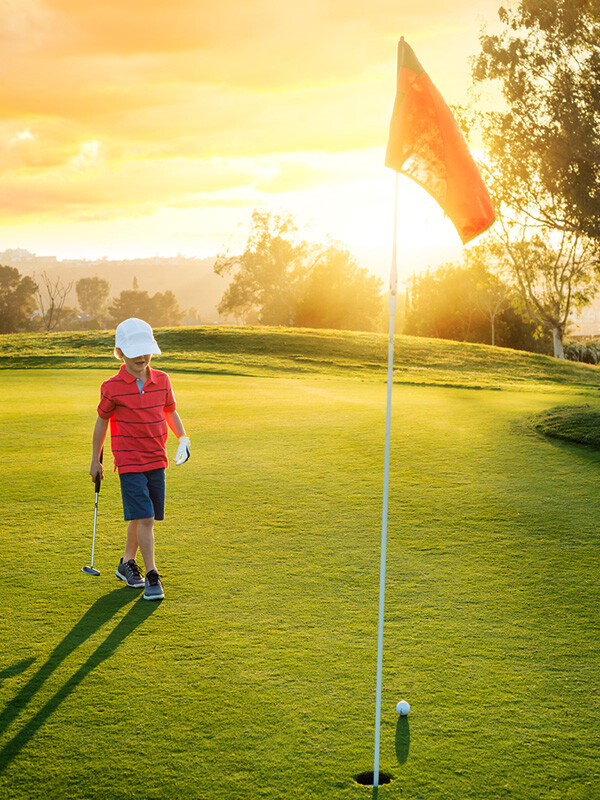 Junior Programs
GREENHORN Junior Program
WEDNESDAYS
Our PGA of Alberta Pros will group all participants into age and skill levels. From there, these juniors will receive a 15-minute lesson prior to their round of golf. All scores will be tracked and our staff will be handing out prizes based upon participation and improvement. Each participant can choose to sign up for either of the 6-week sessions or the entire 12-week program if they desire.
TWO x 6-WEEK PROGRAMS
SESSION 1: May 5, 19, 26, June 2, 23 (Lessons will begin at 3:45 PM)
SESSION 2: July 7, 21, 28, August 4, 18, 25 (Lessons will begin at 12:00 PM)
Price:
Members: 6-Week Session: $60 / 12-Week Session: $100
Non- Member: 6-Week Sessions: $150 / 12-Week Sessions: $280
All junior participants 11 & Under must be accompanied by a parent, and that parent must be willing to drive the power cart for them to participate. (Cost of power cart $10/week or $25 if the parent wishes to play along)
Junior Coaching Program
SUNDAY AFTERNOONS
Designed for the more advanced junior golfer in mind, the IGC Junior Coaching Program is tailored towards those kids looking to improve their game and start down a path towards more competitive/tournament-ready golf.
Every Sunday, the advanced juniors will be giving 1-hour of instruction from our team of PGA of Alberta Pros. Following their weekly lesson, the kids will be given the opportunity to play 18-holes, where a tournament-style format would be promoted with incentives awarded for both improvement and participation throughout the course of the season.
Price: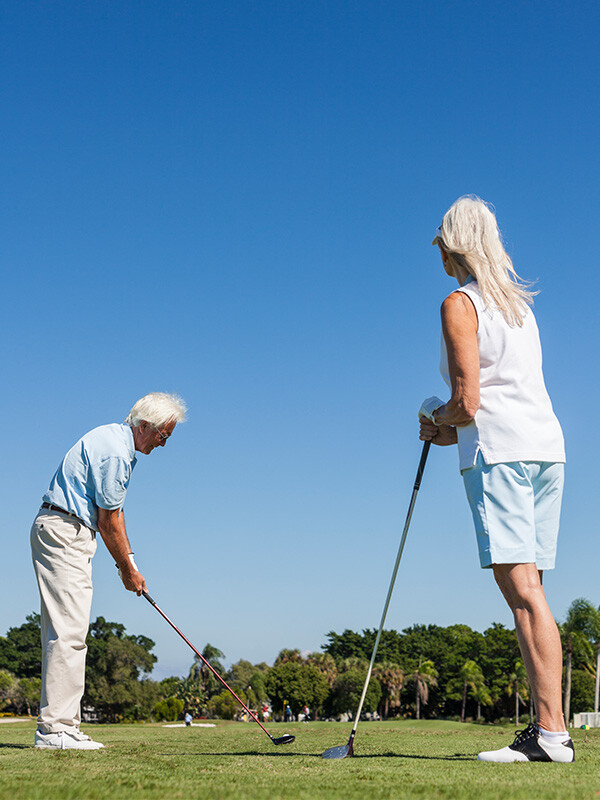 Senior & Ladies Mornings
START DATE: May 4th
END DATE: September 21st
TEE TIMES AVAILABLE: TUESDAYS from 7:30 AM – 9:30 AM
(*start time will vary depending on the time of year)
BOOK YOUR TIME 8 DAYS IN ADVANCE
Innisfail Golf Club will be starting our Senior/Ladies morning event. This event is open to all eligible members and non-members guests and offers fun and fellowship of the game!
Member Entry Fee: $5
Non-Member Guest Entry Fee: $84
The entry fee includes coffee, muffin, and prizes.
Senior Inter-Club will also be a staple for the 2021 season. Please contact the club or the Innisfail coordinator, Ray Arnold, for more information.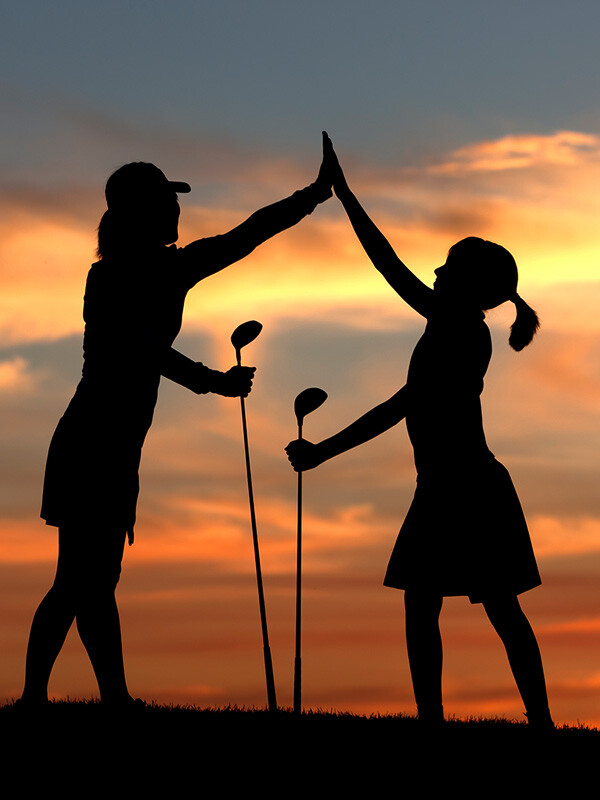 Ladies Night
START DATE: May 4th
END DATE: September 21st
TEE TIMES AVAILABLE: TUESDAYS from 4:30 PM – 6:30 PM
BOOK YOUR TIME 7 DAYS IN ADVANCE
Starting May 5, 2021, our popular Ladies Night will return with some awesome new savings available to our non-member participants. We ask that you book your tee time (7-days in advance) with the names of all the players in your group.
Non-member costs
Drop-In: $47.25 (includes power cart, prizes, and a $5 Food & Beverage Coupon)
12-Game Pack: $510.30 +GST (includes power cart, prizes, but does not include a weekly $5 FB Coupon)
Season Pack (20 Games): $760 +GST (includes power cart, prizes, but does not include a weekly $5 FB Coupon)
Member cost: $5 per week for prizes
Divots will be offering food and drink specials for you and your friends to enjoy on either of our patios at the conclusion of your round!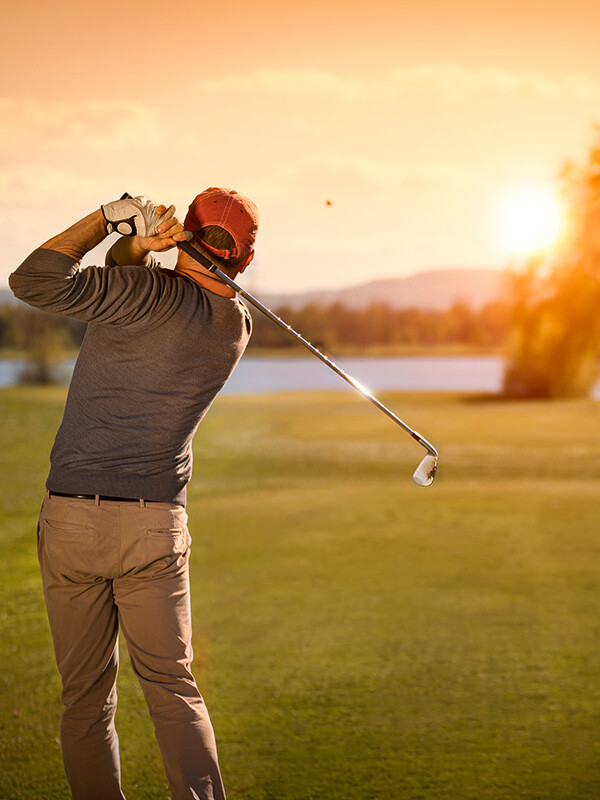 If you are interested in being on a team, please contact either Jace or Mat in the Pro Shop prior to May 6th. For those players not scheduled to play on any given week, the Innisfail Golf Club encourages you to book an earlier tee time, bring a guest.
Men's Night
START DATE: May 6th
END DATE: September 30th
TEE TIMES: 4:30 PM – 6:30 PM*
*Team times will be booked by Pro Shop and communicated to your team captain a week in advance.
For 2021, we will be returning to a more similar format than the 2020 season allowed. The IGC staff has made some minor adjustments to the scoring and handicap systems, but the overall nature of competition and comradery has returned to Men's Night. If you wish to learn more about these changes, please contact your team captain or speak to Mat or Jace at the club.
18 teams of 10
6 players scheduled to play each night
Match Play
New handicap/stroke distribution system
Each match is worth 10 points
1 point per hole and an extra point is given to the winner of the match
Team Entry Fee: $750
The 2021 season will also see the return of proximity prizing and drink tickets being awarded to each match winner.