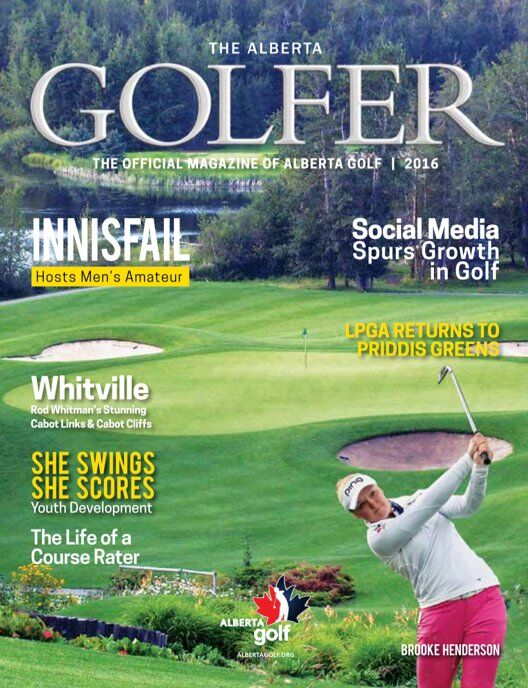 The Alberta Golfer Magazine recently released its 2016 edition. In it was a wonderful article about the Innisfail Golf Club and its hosting of the 2016 Sun Life Financial Alberta Men's Amateur golf tournament. A terrific article about the wonderful changes we have made to our club since we last hosted the Alberta Men's Amateur in 2002.

Of course, there are the tight, tree-lined fairways to overcome, but the course's calling card has always been the lightning fast, immaculately groomed and always tricky greens
The article gives a wonderful description of what the best men's amateur golfers can expect when the tournament begins in late July. It is definitely worth a read!!
If you're consistently missing fairways, you may not be in contention for very long
– Jim Boomer
Follow the link below – the article can be found on page 15 of the digital copy of the magazine. If you are interested, the Pro Shop also has some hard copies of the article.